Implant Dentist in Huntington Beach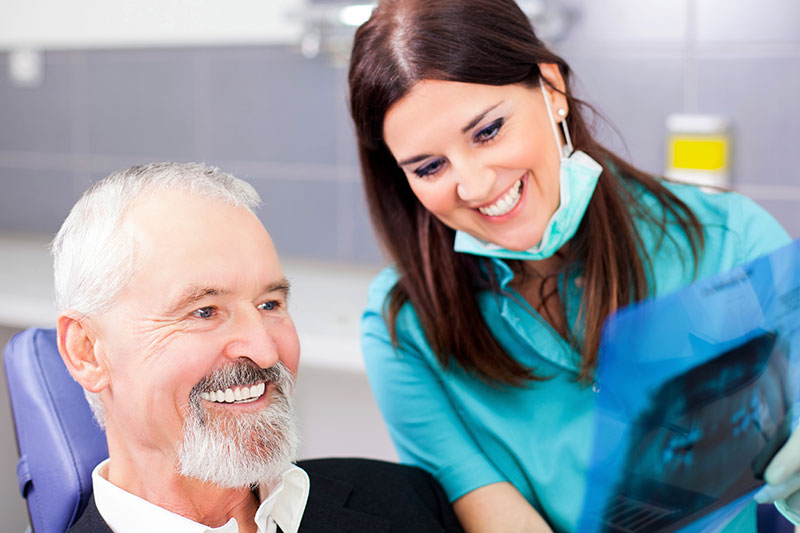 A dental implant is a titanium screw implanted into the jawbone that acts as a sturdy base for an abutment on which your restorative tooth will be placed. The implant is a replacement for your natural tooth root. They can replace one, many, or all of your teeth with a completely natural look.
Dental implants are the best solution for replacing missing teeth because of their durability and natural look. They look and function just as a natural tooth would. Not only can they restore your smile back to its whole and beautiful state, but they will help preserve your jaw structure. When you have missing teeth, the remaining teeth can move out of place and create hollows in your cheeks, giving you a "sunken in" look. This can make you appear older than you are. Many patients experience a restored, youthful appearance when they receive dental implants. They are beautiful and durable and are the longest lasting method for tooth replacement. With the proper care, your dental implants can last a lifetime.
If you are looking to regain your confidence when you smile, laugh, and eat, dental implants are the solution for you. You will be able to speak and eat comfortably and without fear or shame of dentures falling out or a missing tooth gap being exposed. Dental implants can be cared for just like your natural teeth with regular brushing, flossing, and regular exams. They will help prevent bone loss in your jaw and restore that youthful appearance to your smile!