Orthodontics in Huntington Beach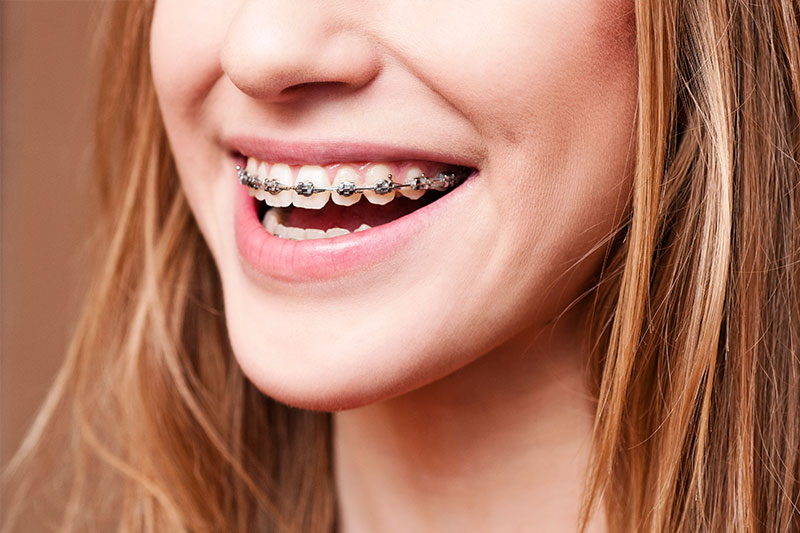 Whether you're interested in traditional braces or Invisalign® for yourself or your children, Huntington Beach Dentistry is your best option for quality orthodontics care. We offer free consultations as well as affordable monthly payment plans. We also include monthly maintenance visits for all of our patients. Once your treatment is complete, we provide you with a retainer to protect your new and improved smile. Our full service family dentistry practice is conveniently located in Huntington Beach, California; call us today at (714) 964-8830 to schedule your free consultation.
The majority of orthodontic problems such as crowding of the teeth, developing bone problems and dental cross bites are normally best treated by an early age since they are easily identifiable. When there is a family history of severe orthodontic problems, children should be seen and treated as early as 5 years of age. There are several conditions involving orthopedic movements and shifting that are best treated early.
By starting treatment early enough, the orthodontist will help guide the growth of the jaw as well as the eruption pattern of the developing permanent teeth. Treatment can help regulate the width of the upper and lower dental arches, add additional space for permanent teeth, and decrease the need for permanent tooth extractions.
Invisalign
Orthodontic issues can often be corrected by either traditional braces or by Invisalign.
Invisalign uses a series of invisible removable and comfortable aligners that are almost invisible to the naked eye. Invisalign aligners are made with 3-D computer imaging technology and have been proven effective for the treatment of crooked teeth. Treatment with Invisalign will help you feel more confident in your smile.
In addition to being invisible, the aligners are totally removable, so you can eat and drink as you normally would while in treatment. They are comfortable with no metal to cause mouth abrasions during treatment.
Invisalign also allows you to view your own virtual treatment plan when you start so you can see how your straight teeth will look when treatment is completed.
You wear each set of aligners for about 2 weeks removing them only to eat and drink, brush and floss. Your teeth will move little by little each week until the final position. Total treatment is 9-15 months and average number of aligners worn during treatment is between 18-30.