Teeth Whitening in Huntington Beach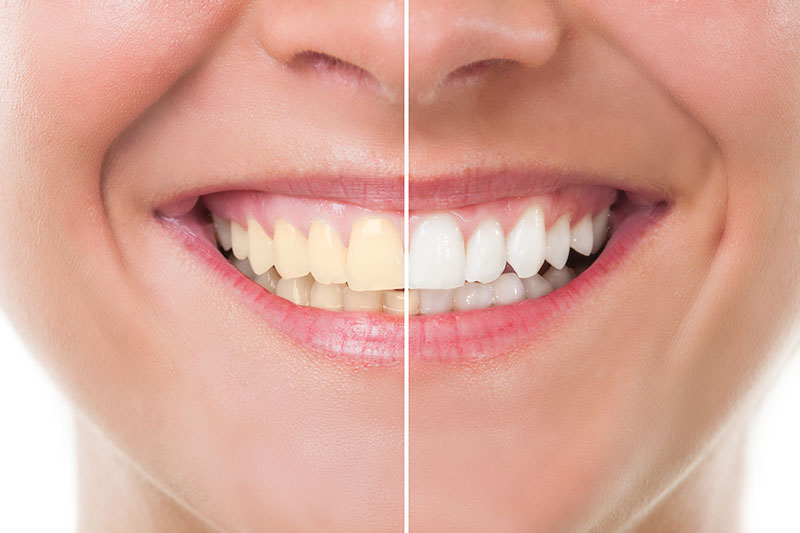 Teeth whitening at Huntington Beach Dentistry in California is a quick and easy way to get that bright beautiful smile you've always wanted. Call us today at (714) 964-8830 to schedule an appointment for the whole family!
Teeth Whitening Will Brighten Your Smile!
Bleaching your teeth is simple, inexpensive and very popular when you need to brighten your smile! Your teeth can take on a darker unattractive appearance with age, medication, poor hygiene, genetics, tobacco, coffee or tea. Zoom teeth whitening quickly reduces or eliminates the discoloration of your teeth that comes naturally over time. This quick in office treatment will lighten your teeth by six to ten shades in one visit giving you a brighter whiter smile instantly.
Teeth Whitening Process
In office method- Power Bleaching (Zoom) allows the dentist to place a higher concentration of an oxidizing agent to teeth. The gum tissues are covered to protect them from being irritated by the higher concentration material. The bleach is activated by high intensity of light or laser to speed up the process. This method may be repeated several times to get the patient's desired whiteness. Patients will require a touch up after one to five years, depending on the patients habits and desires.
In Home Method- A custom mouthpiece or tray is made at the dental office to fit your mouth. This tray fits over the teeth and holds the bleaching material against the teeth for a specified period of time. There are different concentrations of bleach that whiten your teeth in 10-14 days. If your teeth become sensitive to hot and cold a desensitizing material may be used on alternative days. Results are usually excellent and patients seem to be very satisfied with their whitening procedures.
Schedule an office consultation today to determine the most effective treatment plan for you.